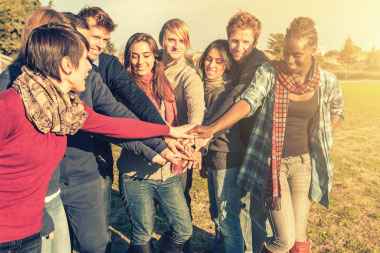 FBCPC evolved from a collaborative effort between the residents of Fort Bend and the Fort Bend Independent School District (FBISD) to address the increasing problem of substance abuse in youth. In 1991 FBISD received federal funding to create a Safe and Drug Free Schools Advisory Council (SDFSAC). The council's first task was the evaluation of substance abuse within the schools. In 1995 FBISD conducted the first survey to determine student substance abuse trends. It was due to these efforts that local schools began implementing the PRIDE survey that has been administered every 2 years since its inception. In 2008, this group created the Health and Safe School Environment (HSSE) Committee, charged with developing environmental strategies to address problems related to youth substance abuse. In 2010 the HSSE began a community partnership with Fort Bend Regional Council on Substance Abuse, Inc. (FBRC) and officially became the Fort Bend Community Prevention Coalition (FBCPC). With their long-standing relationship of more than 25 years, FBRC became the coalition's fiscal sponsor for a federal Drug Free Communities Support Program grant and a Community Coalition Partnerships grant through the Texas Department of State Health Services.
Over the past three years, the FBCPC has worked diligently to enhance and develop the coalition's structure. Through a comprehensive community needs assessment, a community strategic plan, and a cooperatively adopted formalized mission and vision statement, FBCPC has become a recognized prevention presence and resource.
Payal Patani
Coalition Coordinator
Payal Patani joined FBCPC as Coalition Specialist in January 2014. Prior to joining FBCPC, Payal worked with another substance abuse agency in Clear Lake, TX as a Prevention Specialist. Payal has received her bachelor's degree in Health Education and has Graduate certificate in Public Health.
Fort Bend Community Prevention Coalition
Lauren Ibekwe
Coalition Specialist
Lauren Ibekwe, is working towards Masters degree in Public Health from School of Public Health, University of Texas at Houston.
Fort Bend Community Prevention Coalition